"The following is a guest post by the Final Fourteenth Mage."
Christmas has always been a big affair in my family. Growing up my parents always spoiled my brother and I and that tradition continues today with their grandchildren. However there's one gaming memory that stands out to me throughout the years and is the one that I am going to share with you today.
I was a young girl of around six or seven whose experience with video games came solely from time spent with her four cousins. Let me tell you: we spent a lot of time there as my parents were shift workers. So I was very familiar with the games that they possessed as well as the DOS games that my grandma owned. My interest in gaming grew and grew and it wasn't long until I wanted a console for my very own.
The night before Christmas I looked out to the two red lights on the water tower in the distance. "Santa and Rudolph are watching over you!" my mother would always say which worked to keep me in check during the months leading up to Christmas.
I went to bed and before I knew it, it was Christmas Day! My brother was just as excited and together we woke my parents up at the crack of dawn and excitedly started to open presents. We opened our individual presents and then there was the joint present. As the older child I volunteered myself to open the present myself and to my absolute delight as I tore the wrapping paper away I saw my very first home console – the Master System II. We also received a variety of games some of which I still hold dear to this day (Wonder Boy III: The Dragon's Trap and The New Zealand Story). However there was another surprise waiting for me.
I was so excited to experience my new console that I didn't take a moment to observe the box. Maybe if I had I wouldn't have been so surprised as to what happened next. My parents set up the console for me and as they were turning it on I was attempting to choose a game to play. That thought was loudly interrupted by the Alex Kidd in Miracle World theme music. I couldn't believe that a game was playing without a cartridge. It goes without saying that Alex Kidd then became the first game that I ever played on the system. I was met with a colourful world where I had to navigate cliffs and escape birds before falling into the water where fish and an octopus awaited me. To this day I have that first level memorised.
The rest of the morning was spent taking turns on Alex Kidd with my brother. The good old rules where you play until you die and then swap over. A few hours had passed and as Christmas was at my house that year my extended family came over including my four cousins that I had previously mentioned. They were just as eager to test out the new console as well so before I knew it I had gone from playing the game to being a part of a growing audience – children playing and adults in awe of technology.
I know being part of the audience doesn't sound like a lot of fun but it actually was for two reasons. Firstly, there's something magical about spending Christmas Day with loved ones and as a child for me that involved sharing the joy that I felt regarding my new gifts. Secondly, it's just fun to watch someone else play video games, especially when their skill level is above your own. I'll be the first to admit that my cousins having prior gaming experience to me as well as three of them being older than we were allowed them to run laps around me. This led me to seeing parts of the game that I had not experienced myself and would not experience without the help of others, such as my mother doing the castles in Alex Kidd for me, but that's a story for another day.
It's been two decades since that day and although both my own gaming tastes, ability and experiences have evolved as well as video games as a whole, there's just something special about the innocence of childhood and how one marvels at experiencing their own video game system for the first time. I don't even have the console itself anymore as my parents gave it away when we upgraded to a new console and it was sadly broken, but I will always have the memories of the console and experiences I had playing it as well as the incredibly cute photo that I added to this post of myself and two of my cousins. Ah, doesn't it take you back?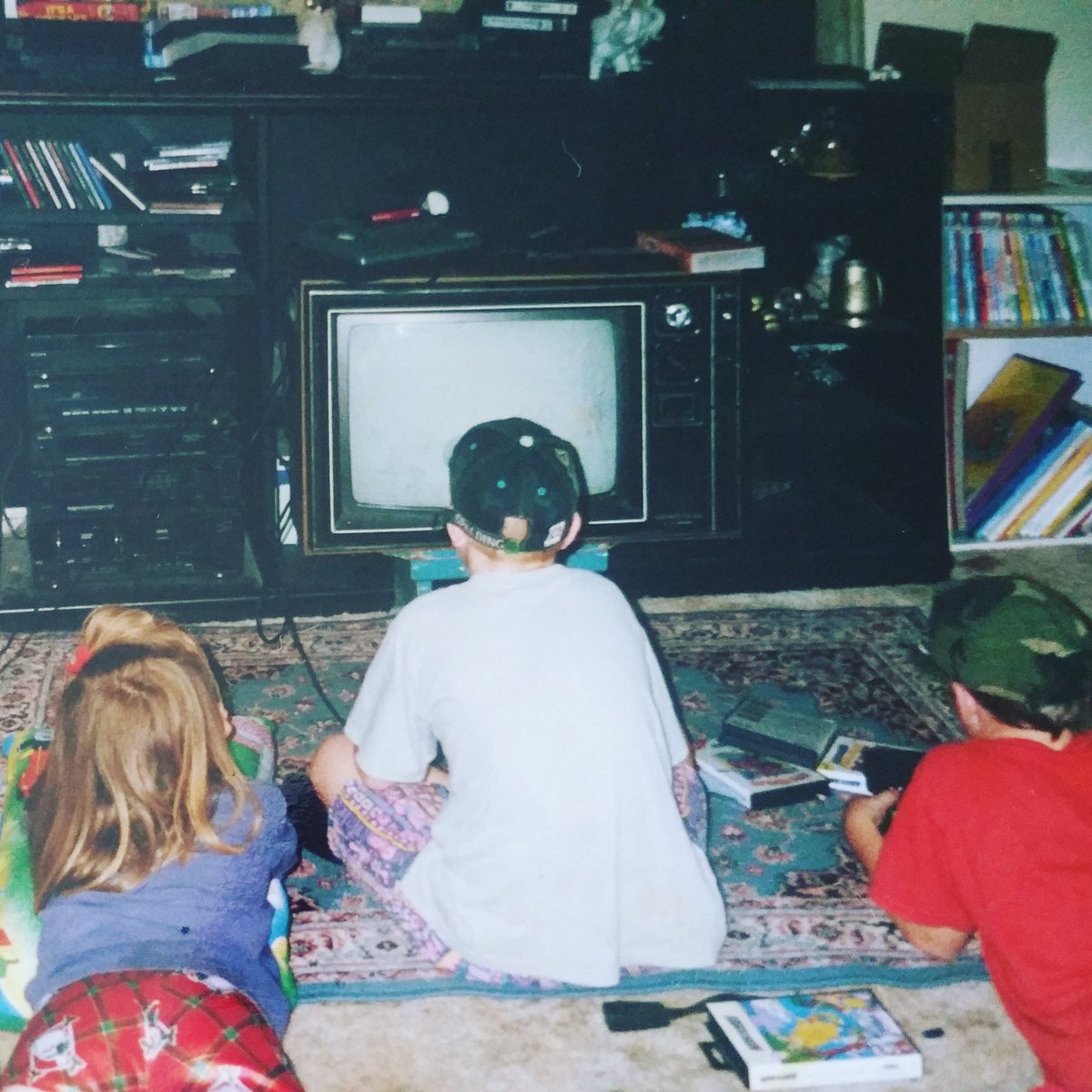 The Final Fourteenth Mage has the weight of her backlog on her shoulders as she scours the internet searching for her next favourite game. You may know her as Priscilla Cullen and can read more of her musings at Cilla vs. Games.
Did you enjoy this post? Consider becoming a Warrior of Light and join us in restoring integrity and quality to games writing through thoughtful, long-form reviews. We're a community aspiring to pay our contributors and build a fairer and happier alternative to mainstream games writing and culture. See our Patreon page for more info!