Never underestimate the determination of a kid who is time-rich and cash-poor.


Little Brother
This is the story of how I ended up playing Marvel's Spider-Man for free.
It all started last Friday. I'd just installed yet another system update on my PlayStation 4. Shortly thereafter, I picked up the controller to jump back into Spider-Man. Having completed the main storyline the night before, and having little to no desire to platinum 100% the thing by chasing down every last pigeon, I needed just a few screenshots and in-game info for my forthcoming critique.
Imagine my confusion, then, when I discovered a tiny, white, nagging padlock icon located in the bottom right corner of Spider-Man's homepage thumbnail. I tried to get the game up and running and was positively consternated to find myself redirected to the PSN Store where the full price of the game stared me in the face. I immediately checked my notifications: Spider-Man's installation date was still recorded. Elsewhere, the system still held my saved game data and screenshots, but it was as if I had never purchased the game at all (although of course a whopping $60 was still missing from my account).
After doing some research and looking into restoring licenses without much luck, I broke down and decided to queue up at the video game industry's version of the DMV: I waited for 438 people in front of me to speak to a Sony PlayStation support representative.
A friendly "David" eventually appeared to inform me that my purchase of Spider-Man had been refunded and the game had been re-purchased on a child account. I assured the kindhearted, good-natured David with all of the vehemence of someone who'd been charlatanized that I had no idea what a child account even was. He explained it was a linked account of sorts for children. I immediately assumed that a mere child had broken Sony's fragile security infrastructure. My system had been invaded.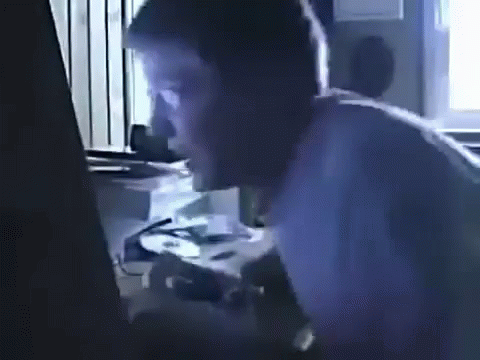 Sure enough, the invader used an email I'd never seen before, granted themselves access to all kinds of features and un-restricted playtime (this was a child account, remember), and they indicated that their system was the primary PS4! I pleaded upon David's sterling reputation and virtues, and he decided he would have "nicolasamanda14" banned. I don't know who you are, "nicolasamanda14", but you messed with the wrong red mage.
But what of the friendly neighborhood Spider-Man?
David said in the most soothing of tones in the text of that chat room that the game would be refunded yet again, full price. He assuaged my presumptive fears by saying I'd receive the money back in a few cycles and then I could purchase the game again. I didn't tell David that I beat the main storyline the night before, no matter how much I wanted to spoil the ending for him.
And that's how I got to play Spider-Man for free, all thanks to my sweet David, for whom I wrote this epithalamium:
David, Sony support guy David,
The friend I never knew I had,
I don't know what rhymes with David.
Hours later, I had already changed a variety of my security features to include retinal scans, DNA tests, mobile verification, and spectral reading. I also changed my password to "TrustNo1".
What else happened this past week? I'm supposed to be doing a weekly update here.
A new MAGE CAST episode is available everywhere, "The Zodiac Killer" about Final Fantasy Tactics, which three bots on YouTube had the audacity to thumbs down. There will be a fourth episode launching this weekend, so look out for "Fuzzy Pickles"!
Watching bad movies is good, or at least I get some sort of debaucherous fun out of it. I watched Super Mario Bros. the movie again and penned all my love/hate for it into a single critique.
What do you get when you combine Norse and Greek mythology with ancient ninjitsu and freshly brewed coffee? You get: A Hyper-Ninja Spoiler Filled Discussion regarding God of War! Fans of that game, who have completed it, should pop in and partake in the conversation.
On the Patreon front, I'm still in the process of printing our forthcoming Warriors of Light Collector's Cards, sort of like membership cards that will be available to all patrons at any tier, but the print shop I'm dealing with went silent on me. I plan to look elsewhere.
We're closer than ever to $150 a month, which marks our next pledge goal and will unlock a new podcast episode on a weekly rather than semimonthly basis! You can check out our rewards on our main Patreon page, and if you believe in our vision for the future or if you just love what we do, you can become a part of our work and support us there.
I want to close this out by reminding as many people as possible that we're on the hunt for more mages! These are our darling contributors who craft the think pieces and critiques our readers enjoy.
I'm putting out the call again because with all the duties I'm balancing here (editing, podcasting, social media and community management, graphic design, emailing devs/pubs), I am looking for more help than ever tackling game codes and keys that are sent to us on a somewhat infrequent basis. We'd ideally need to publish your initial pitch before you gain access to codes, if you're interested, but you can check out our Join the Party page for more info. I'm also happy to answer any questions you may have.
Recently, Blue Williams and Later Levels and many others did me a huge favor in sharing our call for more mages and as many as four people have emailed me to join! Thanks, all! If you're reading this and can't support us as a patron or as a mage, a simple share is much appreciated!
As always, thanks for reading.
–Moses
SPECIAL THANKS to our Warriors of Light patrons, former and current!